Hello my little witchy wonders!
When I was younger, I absolutely could not wait to go trick-or-treating on Halloween night. Once I was too old for trick-or-treating (yes there is an age limit!), I couldn't wait for the inevitable Halloween house parties. At university, I looked forward to dressing up for different events or nights out, even throwing a few ragers myself. I loved it so much that once, I had three different costumes in one year! Now that I'm past the age of nights out and trick-or-treating, it's a little tougher to decide what to do on Halloween night. I don't have any kids to take trick-or-treating, and I'm a bit too old to be going out and drinking the night away. My love of the holiday hasn't faded, so I'm sharing with you some ideas of what you can do for a more chilled evening on All Hallow's Eve.
Have a Halloween Movie Marathon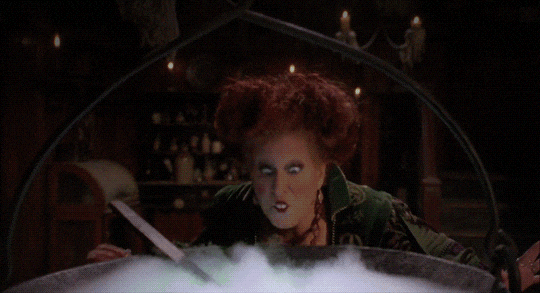 There are so many great Halloween movies out there, so snuggle up with a hot drink, some blankets, and get your binge on. Whether you're more of a scary movie person, or not-there are tons of options. If you're more of a TV binge person, why not do a marathon of one of these spooky shows? Even if you hate scary movies, there are tons of family-friendly, yet on-theme films to watch. Plus, this is a great excuse to pig out on caramel popcorn and sweets!
Host Your Own Halloween Party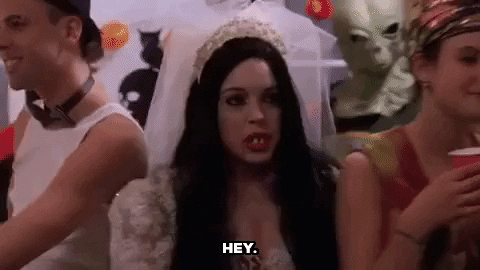 If you're not trying to go out and spend loads at the bar-throw your own more grown-up Halloween party. Invite a small group of close friends, prep some more sophisticated Halloween nibbles, maybe even have a theme to go with it. A murder-mystery party is a great way to go, as it's both a game and kind of forces people to dress up.
Get your Halloween bake on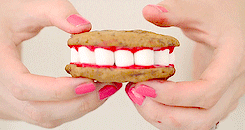 There are tons of festive treats you can bake to celebrate the holiday. They can be as simple or complicated as you wish! You can go for cookies, cakes, home-made candy, even caramel apples-whatever you want! Bonus: it'll give you something to munch on for that movie marathon.
Carve a pumpkin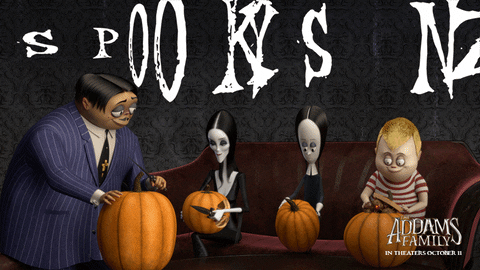 There's nothing more Halloween-y than carving a pumpkin. If you want to spend the evening with friends, invite some people over for a pumpkin carving contest! You can go as simple or creative as you want, there is no wrong way to do this. Even if you don't pick your own pumpkin, pretty much any supermarket will have some that you can pick up for a reasonable price. Just be safe and smart, and don't hurt yourself!
Have a Bonfire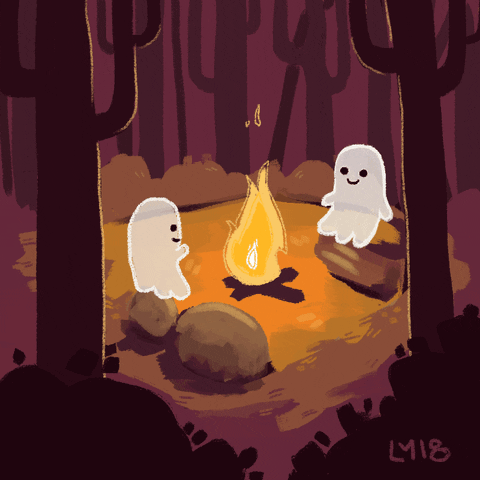 There's nothing more autumnal than a good bonfire. Whether you have the land to have a really big one, or you just have a fire pit in the back garden-the effect is the same. Invite friends over or don't, but this is such an adult, amazing way to celebrate Halloween.
Do a Scavenger Hunt
This is great for a super fun, active option. Get a list together, team up and go hunting. All you need is keen eyes and a camera phone, first ones to complete the list win!
Make some Halloween Crafts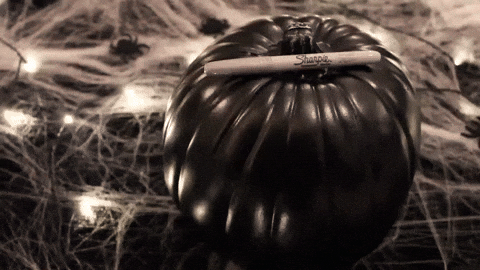 There are so many Halloween themed crafts out there on Pinterest. Like seriously, so many. If you're creative (or even if not) there are loads of step-by-step tutorials that can help you create some really cool creations to celebrate the holiday. Make some this year, and keep them to decorate for years to come!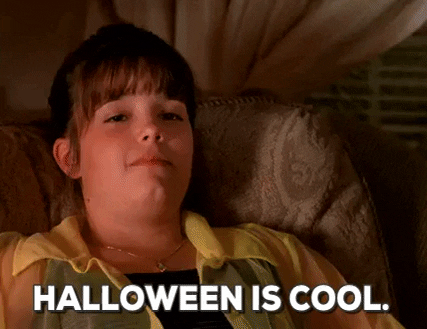 Even though we're all growing up and getting a bit too old for the traditional celebrations, it doesn't mean that we can't still enjoy Halloween. I hope this gives you some inspiration for the big night, and you have a really great time. If you try any of these ideas, make sure to let me know on here, Instagram or Twitter!
As always, thanks for reading & stay golden!
XOXO,